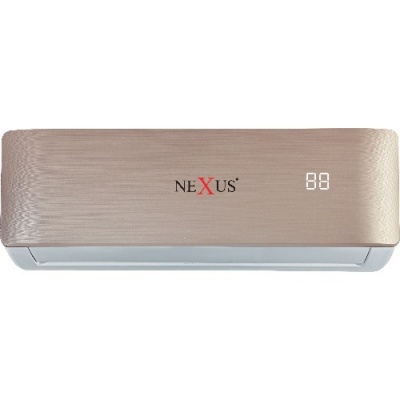 Nexus is here again to make life easy for everyone and now, we are offering our high quality Air Conditioners that comes with full installation kits at a very affordable rate.
NX-SAC12000M - SPLIT AIR CONDITIONER (WITH KIT) - 1.5 HP is the Premium Model from the range of Nexus Air Conditioners
It comes with outstanding features as listed below:
1. Healthy Comfort: Comfort Care
Ion-Plasma
High Density Filter
2. Easy Install: 2- Way Drainage
Installation Improving
3. Safe & Durable: Fire-Proof Electric Box
RoHS Materials
Green Fin
Other Features are listed below:
3D Air Flow
Long Distance Reach of Air Flow
HD Filter
Flexible Drainage Pipe
You can wait to get the experience. A trial will convince you.
The indoor unit weighs 10.9 KG
The outdoor unit weighs 24.7 KG